T-Mobile says its network is ready for the Apple iPhone-in Las Vegas
12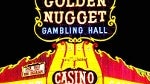 Right now, there are
one million unlocked Apple iPhone users
who run the device over T-Mobile's pipeline at 2G speeds. But in one area of the country, some of those million might be shouting "Viva Las Vegas!." In Sin City, T-Mobile has upgraded its network to allow unlocked Apple iPhone users to experience 3G speeds (HSPA+ on the iPhone 4S). It's all part of the carrier's "Bring your own iPhone" plan
that allows those with an unlocked model of Apple's iconic smartphone to use T-Mobile's unlimited data plan
. And since AT&T has made it easier to unlock paid off Apple iPhone units, T-Mobile could end up with a windfall here despite
losing out once again on the latest and greatest iteration of the phone
.
T-Mobile CTO Neville Ray says that internal testing shows the
Apple iPhone 4S
running faster over T-Mobile's HSPA+ network than over AT&T's pipeline. Unfortunately for the nation's fourth largest carrier, the new
Apple iPhone 5
supports 4G LTE service which the operator is expected to
start building out next year
. Verizon and AT&T already have fairly large national LTE footprint while Sprint is just starting to add locations to its nascent LTE coverage. Ray says that T-Mobile will be upgrading its network for Apple iPhone users in other locations, with Las Vegas just the first of many such markets.
"As we retune our airwaves to turn on 4G service in our iPhone compatible spectrum in major markets this year, our network is becoming compatible with a broader range of unlocked devices, Las Vegas is the first of many markets where we'll strengthen the network this year. … With some sites live in other cities, including Seattle, Washington D.C., Los Angeles and the New York metro area, customers are already experiencing improved coverage and iPhone "speed sightings" on T-Mobile's 4G network.'-Neville Ray, CTO, T-Mobile
source:
AllThingsD