T-Mobile reverses decision on ending employer rate discounts for current subscribers
8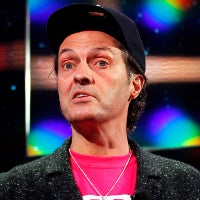 As March came to a close, we passed along the word that
T-Mobile was ending employer rate discounts
. These are discounts given to employees of corporations that have an account with a carrier, and is something commonly offered in the industry. But if the last 300 or 400 days have shown you anything, it is that what is common for the mobile industry, is not common for T-Mobile. As CEO John Legere had pointed out, the discount is used by carriers as an incentive to get a big time company to sign a big money contract. The idea behind eliminating the discount was to keep all T-Mobile customers on one low-priced plan.
On Tuesday, the nation's fourth largest carrier partially reversed its decision by announcing that it was keeping the discount for those subscribers who are already receiving it. A tweet from T-Mobile's CMO, Mike Sievert, announced that the carrier was grandfathering current members.
New members, however, will no longer be offered the employer rate discount, which could be as much as 50% off the price for new handsets, and 15% off the price of a monthly data plan. New customers who would have qualified for the employer rate discount, will now receive a $25 T-Mobile gift card when they purchase a new device.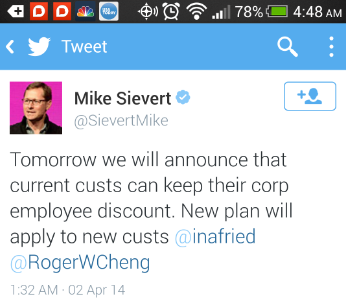 source:
Re/code
via
Crackberry