T-Mobile may also carry the BlackBerry PRIV
23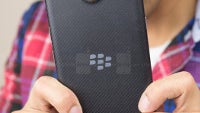 BlackBerry's recently-launched
PRIV
is an interesting beast, though, a bit hard to get right now. First, the pre-order rate for the handset
was high
, so availability has been pushed back to the
24th of November
, and it seems that even then, units may be a bit limited until supply meets demand. Secondly, the only carrier you can buy it from right now is AT&T. This will change soon, however, as
Verizon
has promised that it will also offer the PRIV "soon".
T-Mobile is also trying to join the ranks of mobile providers that offer the PRIV. A spokesperson for the company has confirmed that while T-Mo doesn't carry the PRIV right now, it is in talkis with BlackBerry and may have something to report soon.
So, it looks like you won't be forced to switch to AT&T if you want to try the first-ever Android-flavored BlackBerry, just in case you were concerned about that.