Letter written to Deutsche Telekom CEO shows that T-Mobile employees are scared about their future
7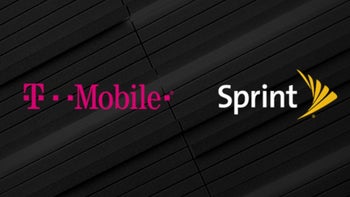 State lawmakers are concerned that if T-Mobile merges with Sprint, the result will be higher prices. As a result, 17 state Attorneys General and the AG of Washington D.C. are asking a court to block the $26.5 billion deal. But T-Mobile employees have their own concerns. Last week, the carrier's retail employees and technicians
sent a letter to Deutsche Telekom CEO Tim Hoettges
(via
Reuters
) asking him to assure that their jobs will be safe if the merger is approved. Deutsche Telekom owns 63% of T-Mobile.
In the letter, the T-Mobile Workers United Steering Committee asks Hoettges for job security without a cut in compensation, the return of jobs to the U.S. that were outsourced overseas, the return of jobs to the company that were outsourced to a third-party company in the U.S., and to allow T-Mobile employees to organize without interference from management.
"As front-line workers in T-Mobile U.S. retail sales and call centers, and as technicians, we are concerned that the proposed merger between T-Mobile and Sprint will mean the loss of American jobs, cuts in wages and commissions, and a corresponding reduction in quality to our customers."-Letter from T-Mobile Workers United Steering Committee to Deutsche Telekom CEO Tim Hoettges.
"T-Mobile employees like me are worried about this merger and the impact it will have on our jobs. I was glad to be able to speak to the employee representatives on the supervisory board. For the first time since this merger process started, I felt like someone connected to the company was really listening and taking our concerns seriously."-Mike Godshall, T-Mobile United local steward and customer service representative
T-Mobile CEO John Legere says that the merger will help create new jobs

In August of last year,
the Communication Workers of America (CWA) claimed that the merger would cost 28,000 jobs
mostly from the closing of overlapping T-Mobile and Sprint retail stores. But T-Mobile CEO John Legere has said from day one that the merger would create new jobs as the company hires more personnel to cover the huge increase in customers that the merger will bring. T-Mobile has already agreed to open five new state-of-the-art customer experience centers while it expands the centers it already has. Each new center will require the hiring of 1,000 people, and the company will expand its personalized service crews known as the Team of Experts. Earlier this year, Legere mentioned that T-Mobile will open as many as 600 retail stores to cover rural areas where there are currently no T-Mobile or Sprint locations. According to the outspoken executive, by 2024 the New T-Mobile will have 11,000 more employees than the number an independent T-Mobile and Sprint would employ.
Legere also pointed out last June that when T-Mobile announced that it was going to purchase MetroPCS in 2013, the unions also complained about job losses
and instead "tens of thousands of jobs" were created
. The union that sent the letter to Hoettges, T-Mobile United, has about 500 members and is backed by the CWA and German union ver.di.
The merger was announced on April 28th of 2018 and has been approved by the Justice Department after T-Mobile and Sprint agreed to sell Sprint's pre-paid businesses (including Boost Mobile and Virgin Mobile) to Dish Network for $5 billion. Dish will also get some of Sprint's 800MHz spectrum, cell sites, and some retail locations as it tries to replace Sprint as the nation's fourth-largest major wireless carrier. Dish will sign a seven-year MVNO agreement with T-Mobile; this will allow Dish to sell wireless service to consumers while it builds out its own standalone 5G network.
FCC chief Ajit Pai has already agreed to recommend to his fellow commissioners to approve the merger. That leaves the lawsuit filed by the state Attorneys general as the lone hurdle that the merger has to overcome before it closes.