T-Mobile launches eSIM for postpaid customers, but there's a catch
4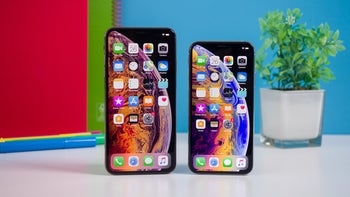 We told you yesterday that T-Mobile is expected to launch eSIM support for postpaid customers several months after pre-paid customers got the feature. It looks like our previous report was accurate to some degree, as T-Mobile
announced
earlier today that eSIM is now available for postpaid customers.
However, there's a catch, and many T-Mobile customers might not like it. Neither the announcement nor the
FAQ
mentions any Android smartphones when it comes to eSIM support. For the time being, T-Mobile will offer eSIM support to postpaid customers who own an iPhone XS, iPhone XR, and
iPhone XS Max
.
If you own one of the compatible iPhones mentioned above, you can visit a T-Mobile store nationwide starting August 28 to have your eSIM set up. It doesn't even matter if you're an AT&T, Sprint or Verizon customers, as the eSIM will allow you to get T-Mobile on your iPhone.
In case you didn't know, the eSIM is a digital SIM that's built into your phone, which can be activated with your account information rather than inserting a physical SIM. Apart from new iPhones, just about every Pixel smartphone starting with the
Pixel 2
features eSIM support, but they don't appear to be supported by T-Mobile yet.