T-Mobile bleeds nearly half a million post-paid subscribers, profits drop
22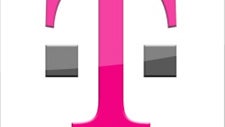 Troubled T-Mobile has just posted its financials for the third quarter of the year, and while net customers have grown by 160,000, the number of
contract subscribers
that matter most in terms of profits actually
dropped by 492,000
. Post-paid subscribers pay around twice as much as pre-paid.
The average revenue per user (ARPU) consequently fell to $42.78, down 7.4% on the year. If you still doubt that T-Mobile is the most affordable carrier this is the number to look at. In stark contrast, the average customer pays around $20 more each month on
AT&T
and
Sprint
.
Overall, T-Mobile's profit stood at $1.2 billion, down 15.2% consecutively. That number, of course, is before depreciation and the $8.1 billion the carrier will spend on
acquiring Metro PCS
in one of the biggest mergers in the industry.
T-Mobile is hopeful, though, that its $4 billion investment in 4G will pay out in the future and the launch of T-Mo LTE is still on track for 2013.
source:
T-Mobile