T-Mobile announces Wideband LTE in Connecticut; data speeds are 50% faster
10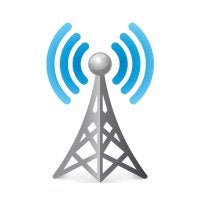 If you're a T-Mobile customer in Connecticut, you might notice that you are getting faster data speeds. That is because the carrier has added its Wideband LTE service in the state. In cities such as Bridgeport, Danbury, Hartford, Fairfield, Meriden, Milford, New Britain, New Haven, Stamford and Waterbury, T-Mobile subscribers are scoring average download speeds of 30Mbps. Peak speeds have been seen as high as 80Mbps. On average, T-Mobile's customers in the state use an average of 2.03GB of data each month.
T-Mobile is using 15+15 and 20+20 Wideband LTE service, which allows for more "
lanes to the T-Mobile network, increasing capacity and speeds for everyone by giving customers a multi-lane data freeway
." And as T-Mobile's CTO Neville Ray points out (sounding almost like his boss), unlike other carriers like Sprint or Verizon where you might need a new phone to take advantage of enhanced signals, T-Mobile's Widebrand service can be enjoyed immediately by customers, without having to upgrade to new equipment.
"We rolled out the nation's fastest 4G LTE network last year, but we didn't stop there. We're continuing to upgrade our network at a breakneck pace – VoLTE, HD Voice and Wideband LTE – for even more ridiculously fast speeds and a better quality experience. The best part is that customers can use T-Mobile's Wideband LTE right away. While with Sprint or Verizon you may need to buy a new phone to use their newest technologies, every T-Mobile customer with an LTE phone or tablet immediately benefits from this upgrade"-Neville Ray, CTO, T-Mobile
Other markets enjoying T-Mobile's Wideband LTE service include Atlanta GA; Birmingham, AL; Columbus, OH; Dallas, TX; Detroit, MI; Honolulu, HI; Houston, TX; Jacksonville, FL; Las Vegas, NV; Los Angeles, CA; Minneapolis, MN; Mobile, AL; Orlando, FL; Portland, OR; Seattle, WA; Tampa, FL and Upstate New York.
source:
T-Mobile
via
TmoNews