T-Mobile adds 6 services to Music Freedom, Google Play coming later
14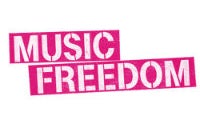 Back in June, T-Mobile announced a new program called
Music Freedom
, which would allow the use of certain music streaming services without having that data count towards your monthly allotment. When the plan launched, T-Mobile also started a poll to allow users to vote on what other music services it wanted to be added to the plan, and now we're getting the first update based on that voting.
T-Mobile has announced that starting today, six new music streaming services – AccuRadio, Black Planet, Grooveshark, Radio Paradise, Rdio and Songza - will all be included in Music Freedom, so data from those services will not count towards your monthly bill. Oddly though, despite the fact that Google Play Music was the number one most requested service in the almost 750,000 votes tallied, T-Mobile won't be adding that to the program until "later this year". There is no explanation as to why there is a delay with Play Music, but we can't help wonder if maybe T-Mobile wants to do a bigger announcement and include YouTube Music Key after that is officially launched.
Of course, while it is nice to have services not count towards your data cap, T-Mobile's Music Freedom plans have raised concerns from Net Neutrality activists. Although this plan is essentially good for consumers, it does set a bad precedent of carriers treating certain data differently from others, and could lead to troubling practices in the future.