T-Mobile a growth story, but AT&T laughing all the way to the bank: US carriers Q3 results ranking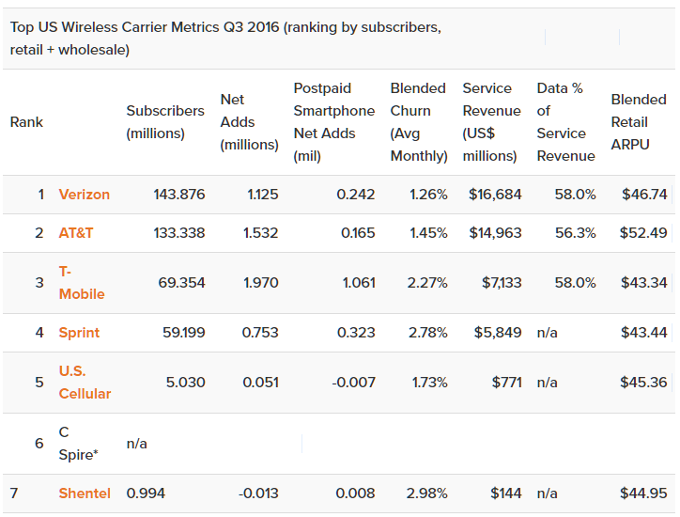 The Q3 subscriber churn and financial result announcements of the big US carriers are already behind us, and there are quite a lot of movers and shakers, thanks to the disruptive business models of T-Mobile and Sprint. The smaller carriers operate with a much narrower profit margin, passing the difference over to subscribers.
Thus, they are widening their base for the sake of the big two - Verizon and AT&T - and this process has been going on for a while now. The big growth standout is T-Mobile, which added more than a million postpaid smartphone subs, while, as you can see, the one that's laughing all the way to the back has been AT&T, with just 10 million subs less than Verizon, but the highest average revenue per user of them all.