T-Mobile Moto X users getting mysterious soak test invites
22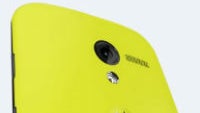 Soak test invites aren't really anything out of the ordinary, but most of the time when an invite goes out, we can hazard a guess as to what the test might be for. Today, T-Mobile Moto X users began getting soak test invites, but this time around, we don't really know what software could be about to start testing, because there are no Android system updates to be had.
There have been rumors that Android 4.4.3 is in testing with Google Nexus devices and even Samsung devices, so it is possible that Motorola also has its hands on the 4.4.3 update and is getting ready to test that. It is also possible that Motorola wants to test out changes to one of its proprietary apps, like Touchless Control, Active Display, or Moto Assist. The last possibility is that Motorola is getting ready to test out the rumored
rewards program
for Motorola users.
The most likely seems to be Android 4.4.3, but Motorola usually runs soak tests quite quickly, so we could see whatever it is pushing out to wide release within the week. All questions will be answered soon enough.
Recommended Stories