Motorola may soon offer rewards and loyalty benefits
5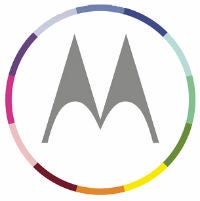 For those of you who don't know, Motorola offers a credit plan for customers who want to buy a device off-contract but maybe can't afford the cost. You may not have heard of the plan, because Motorola hasn't done much to promote it unless you've gone to the checkout phase from Motorola.com or Moto Maker. But, Motorola may be looking at ways to make the service more appealing.
It seems that Motorola has been running a survey and getting feedback on the idea of creating two different programs for Motorola Credit users. One would be a simple rewards plan, which would be free. In this plan, customers would earn points in various ways, and those points would eventually be able to be exchanged for discounts, gift cards, etc. The other option would be an "Elite" plan, which would carry a "modest" monthly fee, but would offer much bigger perks, including free phones and more.
Motorola has quite a list of bonuses that it is looking into, but none really say which plan would offer which perks. Some of the more interesting rewards are: discounts on Google products (not Motorola, but Google), free phone redesigns, free upgrades anytime, and early access to new products.
Would you guys be down for programs like this? Would you rather see a different company offering these perks? If so, which company?