T-Mobile HTC 10 freebies tempt shoppers with $85 in hardware extras
8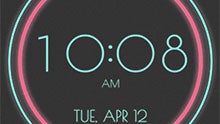 With
the arrival of the HTC 10
, the early year trifecta of big-name Android flagships is complete: shoppers are free to choose between the HTC 10, Samsung Galaxy S7, and the LG G5. But which will they take home as their phone for the next year or more? Each model offers its own allure, and making up your mind can be tricky. But when we see retailers and carriers start promoting one or more of these models
with some extra incentives
, it starts helping us come to a decision that much more quickly. Today T-Mobile shares word of its latest draw for potential buyers, getting ready to sell the HTC 10 with a couple of hardware freebies.
T-Mobile's deal isn't live quite yet, but starting in one week, on May 18, the carrier will hook new HTC 10 shoppers up with the combo of an HTC Ice View case and an HTC Rapid Charger.
We talked about the Ice View case a few days back
when looking at some of the best case options available for the new phone
, which manages to protect the handset while still letting the phone's design (not to mention its screen) show through. Normally, HTC sells the case for just about $50.
HTC's Rapid Charger is a Quick Charge 3.0-compliant charger, capable of recharging the HTC 10 as fast as the phone can handle. Sure, the HTC 10 already comes with a Rapid Charger, but with T-Mobile throwing in another one you can keep one at home and one in your bag, ready to top-off the handset's battery when you've got a few minutes to kill.
Between the Ice View case and the Rapid Charger, T-Mobile says we're looking at about $85 worth of accessories, which isn't half bad at all. We're not sure the availability of these freebies will outright convince you to pick up the HTC 10 from the carrier, but if you were already on the fence about your purchase, these extras might just help push you over the edge.
If you do plan to take T-Mobile up on its offer, act fast: the bonus hardware is only available when buying the phone between May 18 and May 24, so we're working with just a one-week window here. T-Mobile plans to sell the phone for right about $680.
source:
T-Mobile