T-Mobile CEO Legere makes his annual predictions for the upcoming year
5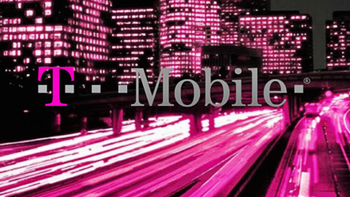 T-Mobile CEO John Legere
traditionally makes a forecast for the upcoming year
. While some of the predictions are real, they are mixed in with tongue-in-cheek insults hurled at T-Mobile's rivals. So what does the outspoken executive see happening in 2019? As you might expect, Legere expects 5G to be the big story next year. He says T-Mobile will be the only company with a real plan for nationwide mobile 5G. He adds that if the Sprint deal is approved "buckle up." The firm created by the proposed merger, the New T-Mobile, "will bring 5G to everyone, everywhere!"
The executive who turned around T-Mobile and gave the U.S. wireless industry a kick in the butt also predicts that by the end of 2019, Verizon will have not released a 5G coverage map to hide how limited its coverage is. According to Legere, Verizon's 5G signal will cover "blocks and blocks." And he predicts that since the carrier is using millimeter wave spectrum only, Verizon's 5G coverage won't get much better.
He also expects Verizon to sell Oath, the company it created to house the AOL and Yahoo businesses it purchased for billions of dollars. Legere says, "...Verizon is a HUGE company so I'm confident they're already well on their way to screwing something else up. So, the Oath fire sale is right around the corner. Who wants Tumblr?" He also expects the nation's largest carrier to have the most ironic Super Bowl ad for the second straight year. During the last Super Bowl, the wireless provider ran an ad touting first responders; six months later,
the carrier throttled California firefighters' wireless service
.
Legere also is calling out AT&T
for putting a 5G E logo on phone that run on its 5G Evolution network
. The latter is not really 5G, and is really enhanced 4G coverage with 4X4 MIMO and 256QAM to increase signal speed. It does come close to the speeds that 5G promises. The executive says that for 2019, "media will use the words 'AT&T' and '5G' and 'BS' at least a dozen times in the same sentence in 2019 – maybe more."
"I can't call this a prediction, because I respect the process too much for that. But I am optimistic that regulators will finish reviewing our merger with Sprint – and they will see that the New T-Mobile will be a positive change for consumers and the country. And the New T-Mobile will bring more competition, more choices, lower prices – and the best damn 5G network in the world… to consumers across the country. It is going to be AMAZING!"-John Legere, CEO, T-Mobile
There are other predictions including one predicting that John Legere's own firm, T-Mobile, will take on the "Cableopoly" in both television and broadband. In a related forecast, Legere says that Comcast and Charter will be even worse to their customers in 2019 "with hidden fees and deceptive billing." As a result of T-Mobile's entry into the business, the CEO predicts that the current cable giants will see their subscriber count decline.
How many of these forecasts will prove true in 2019? Next year around this time, we'll see how well the executive's crystal ball was working when he came up with this list, and take a look at what he sees in store for 2020.

Recommended Stories