Switching from Android to Windows Phone Finale: Review and roundup
71
This article may contain personal views and opinion from the author.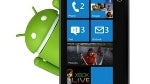 Over the last month or so, we have gone through what to expect if you make the decision to switch from Android to Windows Phone. We have covered initial impressions, missing features, stock apps, the 3rd party app Marketplace, and options if you want to keep your Google services. Now, it's time for some final thoughts.
Obviously, the most diehard Android fans would never consider this switch, but this series hasn't been written for those people. This series has been for those who may like Android, but not love it, or for those who are flat out frustrated with the variations in UI and slow updates that are core characteristics of the Android ecosystem. Maybe you are looking for a change, you want a full-featured smartphone, but you don't want to jump on a sinking ship like BlackBerry, and the Apple world isn't your style. If you live in America, Symbian and bada aren't options, so that just leaves Windows Phone, which is a platform many don't consider, but it does offer a quality experience that covers the needs of the majority of users.
Making the choice
The vast majority of users don't need the advanced options available with Android. That's why iOS has such a dedicated following, and why Windows Phone has the potential to gain share in the market. As much as power-users can't believe it possible sometimes, a simple, integrated solution with enough apps is all many users want or need. A lot of times, it's just a question of how long you want the learning curve to be. iOS and WP7 have pretty short learning curves (and WP7 has a great built-in tutorial to speed it up more), while Android's can be quite long if you want to get into the nitty gritty.
If you chose Android as your operating system because of the possibilities in customization, or the matured app ecosystem, or the wide array of hooks and options for app developers to tap into various functions, Windows Phone 7.5 likely isn't for you. You could very well become enamored with the Metro UI, the subtle animations, and the cohesiveness of the system. And, if you're not against spending a spending some money, you could certainly find a number of top quality games on the system with the Xbox Live titles. But eventually, there's a fair chance that Windows Phone will start to feel limited or constricting, much like iOS would, especially if you love the customization options of Android.
The core Windows Phone system can certainly stand up to Android, and even surpass Google's offerings in some key areas. Anyone going from Windows Phone to Android will no doubt miss the fully functional People app. But, the stock apps and games will only be able to get you so far, and eventually the limitations of the 3rd party apps, the Marketplace itself, and the multitasking of Windows Phone may be too much of a burden. If the thought, "I wish I could do..." crosses your mind with any regularity, there's a much better chance that Android will allow you to do what you want than Windows Phone in its current state. Perhaps Windows 8 will change that, but we don't know for sure.
However, if you chose Android because you have been on Verizon or Sprint, or you have been on T-Mobile and Android was simply the best or only option, depending on when you signed up. If you chose Android simply for the option of a cheap handset, and you aren't what anyone would consider a "power user", there is quite a lot to enjoy with Windows Phone. The limitations in the apps and in the system as a whole probably won't matter to about 80-85% of all users, and may not even be noticeable. Additionally, if you're someone who uses Windows Live more often than Google Apps, Windows Phone can be a far superior option to anything else.
WP7 features and future
The Xbox Live games are great, if a bit pricey, and the Metro UI is one of the most well designed offerings in the mobile world, but really the Office apps are the killer apps for the platform. The options for moderating and adding comments in Word, and the ease of using Excel is far and away better than what Google Docs can offer. Granted, there are rumors that Microsoft will be bringing the Office suite to Android soon enough, so that big advantage may become moot later this year.
In general, Windows Phone is simply very well thought out, and there are often features that you never would have expected, like how in the Zune app (Music & Video app), there is a screen with quick links to all of the other media apps on your device like Spotify, Pandora, Slacker, SuperTube, or BringCast. It's a feature that you won't see anywhere else, and may not even notice in WP7 at first, but it's a really great idea. Instead of having to pin multiple apps to your Start screen, the Zune app really acts like a media hub.
The Windows Phone Marketplace may not have all of the big name apps you're looking for, but it has options to cover just about any app you may want, and it does have the major essentials like Skype, Facebook, Twitter, Netflix, ESPN, Pulse, Shazam, Spotify, and Pandora. And, the Marketplace is growing pretty quickly. Microsoft is spending quite a bit to attract developers and Microsoft has pretty deep pockets to make that endeavor work.
Add in the partnership with Nokia, which has brought not only some quality and unique hardware to the Windows Phone ecosystem, but is also adding to the software. Nokia Maps are slowly being folded into Bing Maps, and Nokia has been able to attract a number of exclusives, which will eventually add to the overall Windows Phone app supply.
The promise of Windows 8 is also a very intriguing one, though not really something that should motivate you to choose Windows Phone right now. The idea of having apps that transcend the mobile space and connect to your desktop world is one that fascinates us about the possibility of Windows 8 and Ubuntu for Android. But, at best, that should just make you delay in making a decision to switch right now, and can't really factor into a purchase decision, because there are too many questions surrounding the functionality. Especially since even if we assume there will be this sort of connectivity between Windows 8 and WP8, there's no guarantee that the current generation hardware will be part of that ecosystem. The leaks seem to point to WP8 coming to current handsets, but we don't know if there are caveats or limitations with that upgrade.
Conclusion
It's always hard to recommend a platform when the current selection of devices could end up being left behind in a few months, but there have been more and more leaks to support the idea that Windows Phone 8 will be pushed to current handsets that we aren't too worried, especially if you spring for a Nokia device, which seem to have something of a privileged status in the Windows Phone ecosystem. Still, if you value cohesion and design over customization and advanced options, Windows Phone can definitely be a great experience. If you like the design of Windows Phone, but want to keep the advanced functionality, well there's always Launcher 7 available in the Google Play Store.
Recommended Stories