Happy with your phone but not your carrier? Google Fi has a deal for you
5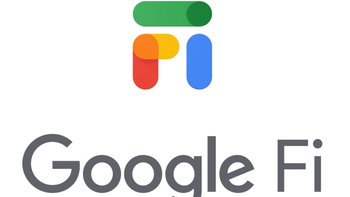 If you are satisfied with your current phone but would prefer to switch carriers,
hybrid MVNO Google Fi has a deal for you
. First, some explanation. Google Fi uses two million Wi-Fi hot spots to bring you service. When you are out of Wi-Fi range, your phone checks to see which of the three 4G LTE networks that Fi supports (T-Mobile, Sprint and U.S. Cellular) has the strongest signal at the moment, and connects you to it. Doing this allows Google to keep Fi's prices down.
Now, let's talk about the free month of service that Google Fi is offering to those bringing their compatible phone and number to the MVNO from another wireless provider. The offer is available from now through March 24th, and a list of supported handsets can be found
here
. You must sign up for a full service plan (not just data) and the phone must remain activated on Fi for 30 consecutive days.
A week after activating your phone on Fi, you will get an email confirming the credit, which will show up on the following invoice. The credit that Google gives you will cover "a single subscriber's unlimited talk and text, data usage, and taxes and fees for one month." The offer is limited to one per person, or six per group plan and requires Google Payments and Google Fi accounts.

Something else to consider,
according to a post on Reddit
, is that you cannot change your phone while in the aforementioned 30-day period. One Fi subscriber had problems with the Samsung Galaxy phone he moved over to the MVNO and could not dial out about 90% of the time. He bought a Fi compatible LG handset, and while it worked without a hitch, Fi denied him the free month.
Google Fi costs $20/month for unlimited domestic talk and text for one person ($15 additional for each added subscriber up to a total of six), unlimited international texts, and access to cellular coverage in over 200+ countries. High-speed data costs $10/GB each month, but once you hit 6GB, the rest of the month is free. This means that for an individual, the monthly bill cannot exceed $80 (before taxes and fees) or $205 for a family of four. But there is a catch. Once you consume more than 15GB of data in one month, your data speed is throttled until the next billing cycle begins. Or, you can decide to continue receiving high-speed data by paying $10/GB for any amount of high-speed data you use over 15GB in the same month.