Survey says that the Samsung Galaxy Series is simpler than the Apple iPhone
46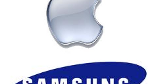 It has always been believed that the iOS platform is more intuitive than its rivals. First time smart users are able to pick up an Apple iPhone and quickly be able to operate the device. Android might be seen as being confusing because one of its strengths, customization, could result in giving people too many choices. Sure, having options is a good thing, but having too many of them could be seen as being distracting and confusing.
Look at the iOS vs.Android home screen. If an iOS user installs Flipboard, an icon appears on the screen. When Android users install the same app, they have to decide if they want a Flipboard icon to stay in the
app drawer only
or also show up on the home screen. A third option gives an Android user installing Flipboard the option of putting up a widget on the home screen for dynamic realtime data. For the vast majority of our loyal readers who are definitely into smartphones, these decisions are no big deal and are probably considered even a little fun. But for those with no real interest in smartphones other than using them to make calls, the options that Android gives you could be seen as a pain in the butt, time-consuming and complicated.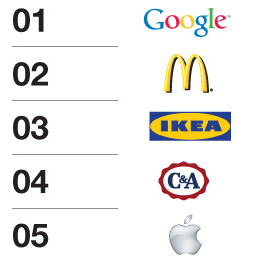 The top 5 brands on the Global Brand Simplicity Index
However, a new survey of 400 people conducted by brand consultancy Siegel+Gale reveals that on a product basis, Samsung's Galaxy S brand is
simpler
than the Apple iPhone. Those responding to the survey liked the way that the Korean manufacturer's devices were compatible with other standards and brands, including accessories and devices. Those surveyed also liked the ease of transferring files on the Samsung devices. While it wasn't mentioned specifically,
using S Beam
will transfer files, music and pictures with a tap between two Samsung Galaxy S III handsets.
This is a feature that Samsung showed off heavily with its commercials last year
that poked fun at Apple iPhone fans.
Siegel+Gale says that on a product basis, the Samsung Galaxy Series does more than the iPhone and does it simpler. On the brand level, Apple is seen as being simpler. In the 2012 Global Brand Simplicity Index by Siegel+Gale, Apple placed 5th with Samsung 14th.The top company in the index was Google. The list is comprised of 94 companies representing 25 different industries.
It should be pointed out that Samsung is a client of Siegel+Gale while Apple is not.
source:
Siegel+Gale
via
AndroidAuthority
Recommended Stories