Surprise: the OnePlus Two isn't the only new smartphone that OnePlus is working on
25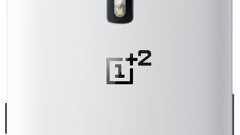 It was back in December when OnePlus Global Director and co-founder Carl Pei first confirmed that
a OnePlus Two would be released
this year.
Now, talking to PC World, Pei mentioned that, in addition to developing a successor to the
OnePlus One
, the company is working on another, separate smartphone. According to Pei, this handset could cater to "a different type of audience. Perhaps for those who appreciate design over specs." For the moment, that's all the info we have about this mysterious handset, but it seems that OnePlus isn't yet sure of how to market it.
As for the OnePlus Two, this is expected to follow in the footsteps of the OnePlus One, thus offering high-end specs at an accessible price.
Rumors have it
that the OnePlus Two will feature a 5.5-inch display, a Snapdragon 805 processor, and
expandable internal memory
(of course, things may be different in reality).
Close to 1 million OnePlus One handsets have been sold until now, despite the fact that OnePlus wasn't expecting to produce more than 50,000 units - that's why many customers are still having trouble finding a OnePlus One to buy. All in all, the future of OnePlus looks bright. Hopefully, it won't be long until we find out more about the company's upcoming handsets.
source:
PC World