Surf the Internet from your Android Wear smartwatch? Now possible via this new app
9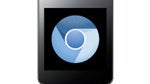 Hey, smartwatch owners! Have you ever looked at the screen of your Android Wear device and thought "I wish I could browse webpages on this"? No? Well, never mind – thanks to developer appfour – there is now a Wear Internet Browser out.
It connects to your smartphone via a companion app, which allows you to set favorites and bookmarks, so next time around – you can visit the sites directly from your watch. Alternatively – you can (try to) call up websites via voice input. Navigation is done via the well known swiping gestures and you can even pinch-zoom, provided you can fit both fingers on the screen. In order to get network access to the wearable, it still needs to be connected to your phone via Bluetooth, and the speeds aren't astounding. Wear Internet Browser needs Android 4.0 for its companion app to work on your phone. It's still in beta, so some users have reported it not working for them, but if it tickles your fancy – give it a whirl and see how it goes.
Many might wonder about the applicability of a web browser on such a small screen but hey... at least now we know it's possible, right?