Supreme Court to rule on a landmark cell phone tracking and search privacy case
2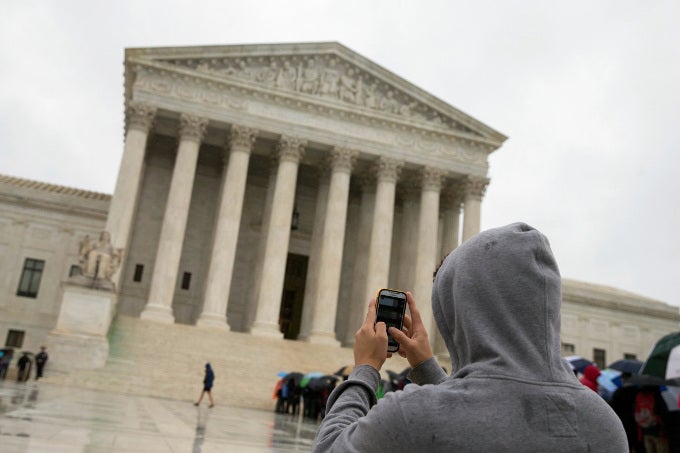 The Supreme Court just received a landmark citizen privacy case yesterday, and is deliberating on the rules that police and other authorities should follow when tracking and searching your cell phone. The "Carpenter vs United States" case is pivotal in terms of warrant regulations, as it was precisely grey area location pindowns and wiretaps (or, in this case, wireless taps) that led to the conviction of armed robber Timothy Carpenter in 2013.
FBI asked the carriers to track Carpenter's whereabouts, buoyed by a court order issued under the Stored Communications Act, but the months of records that the carriers provided are now deemed unconstitutional by the American Civil Liberties Union (ACLU), hence the landmark ruling expected from the Supreme Court now. The ACLU lawyer's statement on the matter is pretty unequivocal:
It would imperil the privacy of all kinds of data that we really can't avoid creating in the digital age. Some are queries we enter into Google, our web browsing history, medical information, fertility tracking data from a smartphone app, [and] new information from Internet of Things devices we put in our homes.
Some of the Supreme Court's judges seem inclined to rule in Carpenter's favor, while others are less than impressed by the arguments. Judge Kennedy, for instance, has argued that location data is even less personal than bank records, for instance, on which authorities don't need a warrant. "
Your whereabouts are publicly known. People can see you. Surveillance officers can follow you
," he countered.
Needless to say, Verizon, Twitter, Google, Apple, Facebook, and Microsoft are all for warrant-ed tracking, which would reduce their user's privacy concerns, and, last but not least, all the paperwork involved for them. The tech giants have even filed an amicus brief to the court, clarifying their position, and taking Carpenter's side on the barely legal location records collection that got him convicted in the first place.