Summer's calling: Top 10 flagships with brightest displays
35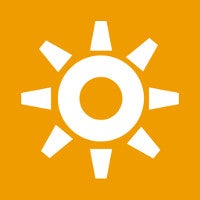 With July now well underway, it's safe to say that most of us will soon be on our way to sunny beaches. Summer can be particularly tough on smartphone users, especially when talking about using your handset under direct sunlight. Depending on a mix of factors, including screen brightness and cover glass reflectivity, the result can be a screen that is easy to make out, or one that is impossible to.
Nowadays, it's safe to say that most flagship devices come with display stacks that are, for the most part (but not necessarily) not very reflective, so screen brightness happens to be a rather important factor. Measured in nits, we have a vast database of screen measurements for a large number of devices, and brightness is on that list. For the most part, it's
relatively
safe to say that a brighter screen will be easier to make out, though, obviously, a very reflective glass will diminish the effect. For example, the Oppo Find 7A's display, which outputs 455 nits of brightness, is notably harder to make out when compared with the Samsung Galaxy S5's screen, which outputs 442 nits. That said, if the Find 7A's display was as bright as the Lumia 1520 (707 nits), it probably would prove as equally-visible, or even more. If all this didn't make it obvious enough, then just remember this: higher brightness doesn't necessarily mean better outdoor visibility.
With the above distinction and disclaimers in mind, find below the top 10 flagships with the brightest displays currently on the market, from brightest to dimmest.