Stylus for the HTC Flyer will set you back $79.99
11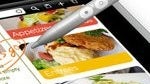 When you hear about a stylus being mentioned alongside a device, one of the first things to pop up for most people are those fond memories from yesterday when resistive screens ruled the landscape. Generally, some would assume that the cost in producing a stylus isn't going to be that bad, especially if it's nothing more than a plastic one, but in the case of the HTC Flyer, its stylus goes far beyond that small stick of plastic we're accustomed to using.
If you plan on
snatching the HTC Flyer
once it's made available, and you really want to use that
optional Stylus for its fancy Scribe technology
, you're going to shell out more than you think for it. In fact, you can pick one up through
Best Buy for Business for a whopping $79.99
– with shipping on top of that. Again, it's no ordinary stylus, but rather, it's based off of
N-Trig's DuoSense capacitive touch technology
, which almost offers the same experience used by standalone graphics tablets or interactive displays – but priced much more affordably.
Regardless of whether or not some might view it as an expensive additional cost, it will prove its worth since it'll provide you that solid and fine control that's arguably better than relying on your finger alone.
source:
Best Buy for Business
via
GSMArena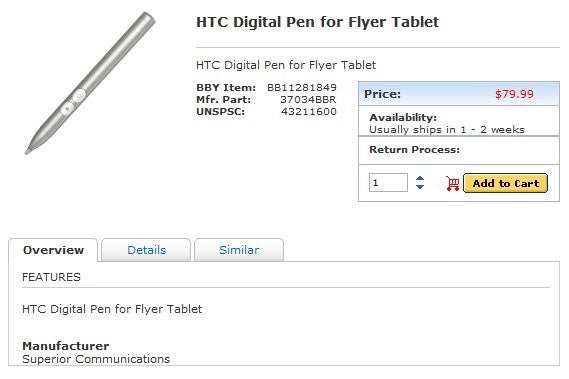 Recommended Stories