HTC Flyer to be launched sans digital stylus, Scribe Technology pen to be sold separately
18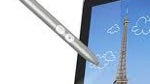 Ever since the HTC Flyer was
introduced
, the Taiwan based manufacturer has continually promoted the Scribe Technology on the tablet. Using a digital stylus, the tablet's user can take notes, highlight texts, play endless games of Tic-Tac-Toe and Hangman, and write all over the 7 inch capacitive screen. Combined with the built-in voice recorder, an HTC Flyer user who can't read his own writing (like all of us) can go back to listen to the exact time when a particular note was scribbled and hear the words all over again. The Scribe Technology seems like a good way to differentiate the HTC Flyer from other tablets on the market.
When the price of the device was
revealed
to be $499.99, it was assumed that the price included the stylus. But you know what happens when you assume something and in response to an inquiry, an HTC rep wrote that the stylus will be offered separately. And as it turns out, Best Buy's web site shows the stylus as an accessory going for $79.99 with an optional leather pouch priced at $34.99.
Now that you know that the HTC Flyer will be $499.99 and it will cost another $79.99 for the digital stylus, does that change your mind about buying the tablet? Let us know by commenting in the box below.
source:
DROIDLIFE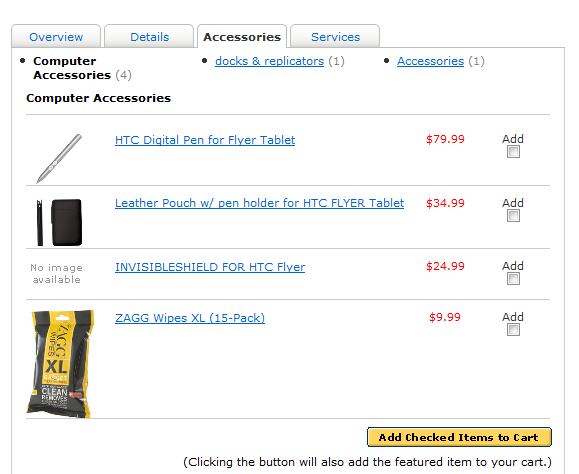 Best Buy's web site shows the digital stylus for the HTC Flyer as an accessory priced at $79.99