Study shows that in-app advertising is more effective than television or internet ads
2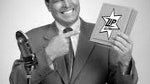 Flurry Analytics released the results of a study on Thursday which shows thaton a 24 hour per day basis
, in-app advertising is more effective than ads that appear on television or the internet
The study showed that while television and internet ads do draw large audiences during specific times of the day, in-app advertising has a more consistent number of viewers during an entire day.
From 6pm to 9pm, television ads record a jump in audience from a share of 33 to 63. From 5pm to 7pm, the share of ads on the internet rises from 22 to 40. Ads on iOS and Android apps don't have such large jumps over a short period of time, although the share does range from 23 to 51 during the hours of 7am to 9pm. This allows those interested in mobile advertising to have ads run at anytime of the day
without worrying about a large loss in audience numbers
.
Flurry also made note of the fact that mobile "in-app" advertising can reach a large audience. Pointing out that the American Idol final drew about 20 million viewers, Flurry notes that from 7am to 11pm, mobile apps reach more than 20 million pair of eyeballs. In a bit of hyperbole, Flurry says that this is the equivalent of reaching 17 American Idol finals daily, or 6,200 per year. The analytics company also sees the number of the mobile audience growing with the
coming launch of the Apple iPhone 5
and
the low priced Amazon Kindle Fire
. With the latter offering a cheaper alternative to use online apps, soon the
whole day will be prime time for in-app advertisers
according to Flurry.
source:
Flurry
via
IntoMobile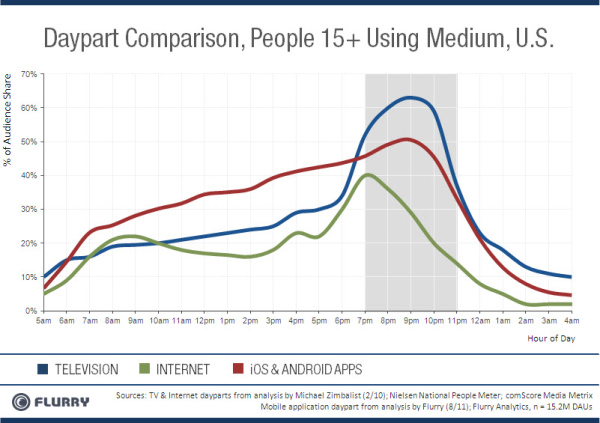 It soon will be prime time all the time for in-app advertisers