Straight from a horror story: human "homeless hotspots"
53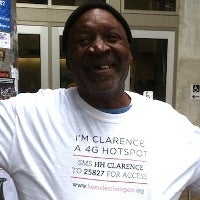 SXSW is where tech, pop culture and bad taste meet. That's the only conclusion you can arrive at after seeing this horrific idea become reality: the human hotspot. Oh yes, it's real - BBH, a (sick) New York ad company, is converting homeless people into 4G mobile hotspots. Yes, that
"campaign"
is seriously aimed to
"benefit"
the homeless and create jobs for them. All the proceeds from those paying for 4G access goes to the homeless. We're sure they will thank BBH later.
The company didn't just overlook the fact that this is beyond immoral and degrading for us as humans - it's actually defending its position.
"The worry is that these people are suddenly just hardware, but frankly, I wouldn't have done this if i didn't believe otherwise. We're very open to this criticism,"
BBH stated openly.
Dumbfounded doesn't describe our reaction well enough. If that's creating jobs for the homeless we wonder where we're headed next - homeless people as moving touchscreen displays (trivial!), a human chair, or maybe a parade, a homeless human circus? Whatever's next, we're sure BBH has a better idea about the future than we do.