Stories you shouldn't have missed this week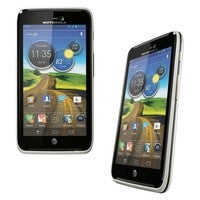 So, let's take another look at some interesting stories that we posted over the past few days. We have news about phones, some more about phones, a game review, and a few more phone-related news. What shall we begin with?
To start, the
Motorola ATRIX HD
for AT&T got officially announced. In fact, those who want one should be able to get one starting today. T-Mobile, in the mean time, is adding new myTouch phones to its lineup, all of them made by Chinese manufacturer Huawei.
That game review we just mentioned, it was Amazing Alex that we took for a spin. It is Rovio's fresh, new title, and amazingly, it isn't about tossing aves at green pigs. Interested? Then check it out!
More information about these and other interesting stories is available at the links below.