Still waiting to see a Microsoft Surface Mini? Well, don't hold your breath
15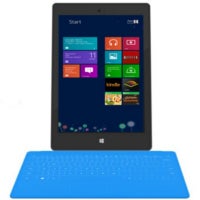 Even when, back in May, it was reported that the Surface Mini will not be surfacing at all, the Internet kept speculating on Microsoft's plans for the small tablet. Rumors arose, claiming that Redmond will look to develop a fully functional verison of an
all-touch version of Office, before releasing the Mini
. Additionally, having it mentioned in the Surface Pro 3's user manual
did indicate that the small tablet is supposed to exist
.
And indeed, it was. However, its
production was halted
and the tablet was scrapped. This is now official, as a sentence in the company's earnings report, released yesterday, clearly states that there's been a "decision to not ship a new form factor [of the Surface]. " Reportedly, this decision came from CEO Satya Nadella and VP Stephen Elop, who both felt that the small tablet just
doesn't have enough unique features
to compete in an already saturated market.
We can see how Microsoft is being extremely careful with their steps, since the Surface RT was such a flop, costing the company
$900 million in unsold hardware
. Trying to remedy those losses by entering the mini tablet's killer-bee hive is probably not the best idea, especially since Windows devices are yet to establish a firm foothold in the mobile market. Perhaps next year, then?
source:
TechCrunch
via
Gizmodo