Microsoft will bring out the Surface Mini when the all-touch Office is ready?
18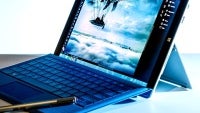 Neowin has an interesting theory on why Microsoft abruptly withheld
the Surface Mini's introduction
. The move surprised both industry insiders and customers, especially when it was later understood that the device was actually in production, with up to 20 000 units packaged and locked up in a warehouse somewhere. We've already gotten across that Microsoft head-honchos Satya Nadella and Stephen Elop sacked the Surface Mini because they felt the device lacked some differentiating features to help it stand against the competition. What could these features be?
According to a "credible source", Microsoft is waiting to finish the all-touch based version of Office (codenamed Gemini) and bring it to its mobile and desktop devices this fall. Perhaps this could add the value a product like the Surface Mini needs to gain a head above the competition. With plenty of tablets in all sizes and price points out there, the Surface tablets need features beyond decent hardware to woo customers. Features like the newly introduced Photoshop CC with pen support and redrawn interface on the Surface 3 Pro.
Neowin argues that if the Surface Mini was announced last Tuesday, it would have shipped with an old version of Office, which would be cumbersome to use on a tablet with a smaller display. Yet, the tablet would have featured the new OneNote app with a touch-friendly UI, along with Windows 8.1's touch-optimized interface, which would have provided for a fragmented experience. Although the case is largely the same with the Surface Pro 3, using the current Office on its large display should feel, at the very least, natural.
Essentially, Microsoft might be looking to turn an all-touch version of Office into an attractive selling point for the Surface Mini. It sounds like a smart thing to do, especially considering that the Surface line of tablets isn't a hit with customers. Instead of betting on a product that feels uncertain, Nadella and Elop have most likely chosen to postpone the Mini for a more appropriate time. The tablet could arrive this fall, or a year from now on.
source:
Neowin