Standard and Poor's downgrades Nokia on slow sales
7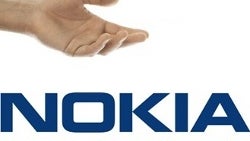 After Moody's and Fitch, Standard and Poor's is the next rating agency to
downgrade Nokia's long-term outlook
due to a host of factors including disappointing quarterly results, dim prospects for Symbian smartphone sales and increasing competition in feature phones. Nokia
now has a long-term credit rating of BBB
, down from BBB+, but has managed to keep its short-term rating at A-2.
"The rating actions reflect the continued erosion of Nokia's smartphone market shares and a downward revision of our base-case assessment for the operating margins of Nokia's Devices & Services segment until Nokia has completed the adoption of Microsoft's Windows Phone as its new primary software platform for smartphones,"
Matthias Raab, an analyst at S&P, said in a statement.
What's more the agency may
downgrade Nokia even further
if it doesn't see any improvement in the mobile phone division in the next six to nine months.
The lower credit rating will make it harder for the Finns to run their business as it directly affects interest rates which will be higher for the company. The rating agency now expects Espoo's operating margins in the low/mid single digits in both 2011 and next year, but it reiterated its expectations that
the company will bounce back with Windows Phone
, albeit only in 2013. Actually, the analysts expect the Finns to recover to 2010 levels in 2013.
A week after the company reported its financial results for the second quarter,
Moody's downgraded Nokia
to Baa2, a rating just two notches above "junk" status, but it also left its outlook negative. Ratings agency Fitch has also grown more skeptical on the short and long term ratings of the phone maker changing its outlook to negative.
source: S&P