Standalone Android VR headset rumored for Google I/O launch next week
10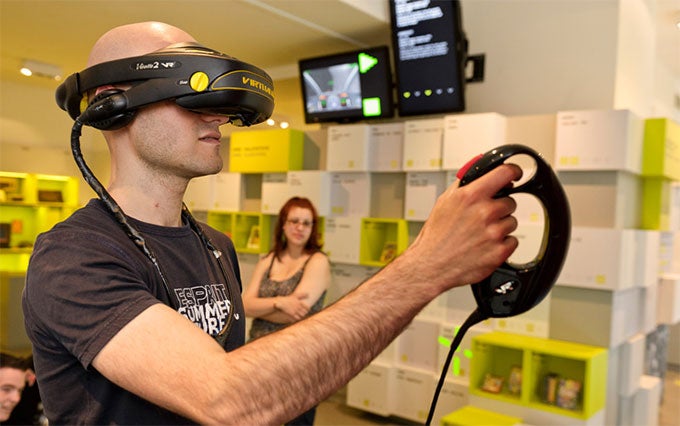 An old Virtuality headset from the mid-'90s
Google Cardboard has already brought the experience of virtual reality to more users than probably any other project in history, and its success has only encouraged other manufacturers to bring even more advanced VR hardware to market. But even as we see
Google continue to support smartphone-based Cardboard viewers
, could the company be working on a higher-end headset of its own? Rumors from earlier this year already raised the idea of
Google developing a self-contained, standalone VR headset
(one that doesn't need you to drop in your phone at all), and now we're hearing that the company could be getting ready to launch this so-called "Android VR" as soon as next week's Google I/O conference.
While the complete hardware picture isn't yet clear, we're still talking about a standalone headset that would include its own display and processor. Even without a full understanding of its capabilities, the rumor suggests Android VR will be somewhat more advanced than existing Cardboard or even Gear VR headsets, though stop short of the level of tech offered by PC-tethered VR headsets
like the HTC Vive or Oculus Rift
.
This new report is very much in line with earlier rumors, and especially in light of expectations that Android N will embrace VR at the system level (or at least begin to get the pieces in place for such support), there could be a solid chance these rumors play out much as we're hearing them now.
What's a little less certain, though, are some other components to this Android VR story: rumors like Google announcing the headset launching alongside a new hand-held VR controller. But with Google I/O just one week away, we should be getting our answers very soon.
source:
Peter Rojas
(Twitter),
Android Police