Square 2.2 update brings printed receipts and allows vendors to offer incentives to customers
0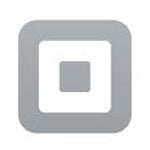 One of the best apps to be made available to the retail business is
Square
. The app allows a smartphone owner to use his handset as a POS device (that's point of sale guys, not what you were thinking) to obtain credit card authorization for those making a purchase by waving the plastic. Square also gives merchants a quick way to get any funds due to them from a credit card transaction to hit the corporate bank account and the best part is that for all of these services, Square charges less than most banks. The company is on a roll and on some days it handles over $11 million in transactions. But the company is not content to just sit back and collect its slice of credit card transactions. Square wants to help retailers reward frequent buyers while helping them get better service from the stores.
Square 2.2 is coming in the form of a software update. The app, which is available from online app stores like the
Android Market
and the
App Store
, will soon allow vendors to offer
printable receipts to buyers
while also allowing the vendors to keep track of their best customers for the purpose of offering a
special deal to repeat buyers
. Customers will be able to track these special offerings via the Square Card Case app and businesses will be able to track who has checked out the special deals. The Card Case is where customers keep the "cards" of stores that use Square and includes information such as a store's location, merchant contact info, coupons, customer's order and purchase history and more.
define what makes a customer a "regular"
(for example, 10 purchases within a month) and when that customer comes into the store, the Square app will define the customer on the screen as a "regular" and offer pre-determined discounts on the screen. But don't expect to see NFC capabilities with Square. Co-founder Jack Dorsey notes how the technology only identifies customers after the transaction which goes against Square's current goal of getting the merchant to know his regular clients before a transaction has been finalized.
Instead of texting or emailing a receipt, Square can now help
print out a receipt with the merchant's address and an itemized list of purchases
. In addition, the vendor can arrange to have the cash drawer on his register pop open when the "tender" button is pressed. It is all part of a big technology push by the company which has handled over $2 billion in transactions while opening up 800,000 accounts including
Radio Shack
,
Apple
and
Best Buy
. Richard Branson has just made an investment right after a new round of funding led by Venture Capital firm Kleiner Perkins Caufield and Byers put $100 million into the company's coffers.
source:
TechCrunch