Sprint's share of Apple iPhone sales at Best Buy double those at the Apple Store
3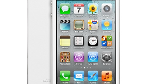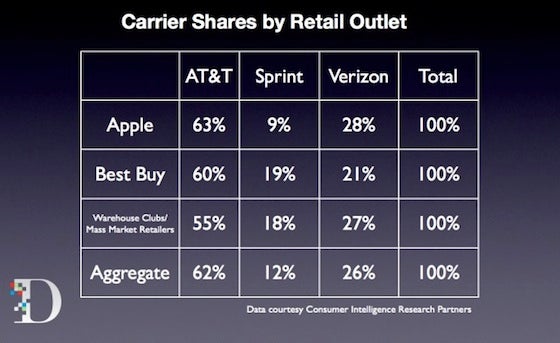 Sprint's share of Apple iPhone sales at Best Buy doubles its share at the Apple Store
We all know how important the Apple iPhone 4S is to Sprint. The carrier
has a $15.5 billion commitment to the phone
, so it is important to the carrier to have healthy sales of the device no matter who the actual retailer is. That is why it is a bit disconcerting for the carrier to find that
it has twice the number of sales of the Apple iPhone 4S at Best Buy than it does at the Apple Store
. In comparison, both Verizon and AT&T sell roughly the same number of Apple iPhone 4S handsets in Best Buy as they do at the Apple Store.
A study done by Consumer Intelligence Research Partners (CIRP) shows that Sprint has 9% of Apple iPhone sales at the Apple Store compared with 19% of iPhone sales at Best Buy. That stat in a vacuum would be meaningless except that
both AT&T and Verizon have a slightly higher share of Apple iPhone sales at the Apple Store than they own at Best Buy
. According to CIRP's Michael Levin, Sprint suffers at the Apple Store from being "
third to the dance
." He adds that at "carrier-agnostic" locations like the Apple Store, AT&T's large number of iPhone users dating back to the first launch in 2007, and Verizon's large number of customers, are preventing Sprint from gaining any traction.
The one hope that Sprint has is that as more and more AT&T and Verizon Apple iPhone totin' customers come off contract, they might want to take a look at Sprint's unlimited data plans for the device. Sprint is the only one of the three to offer unlimited data with the Apple iPhone and has been advertising this heavily. But even that might not be enough to get iPhone users to switch. According to CIRP, AT&T and Verizon retain 94% of Apple iPhone users on their respective networks.
"Sprint is really suffering from being third to the dance. At the Apple Store and other carrier-agnostic retailers, there is still very little switching, and Sprint just doesn't have enough existing customers walking through the door. … AT&T's installed base of iPhone customers and Verizon's huge, satisfied customer base are proving a barrier to Sprint growing its market share."-Michael Levin, CIRP partner
source:
AllThingsD