Sprint's first quarter generates operating income of $420 million; best quarter in over seven years
12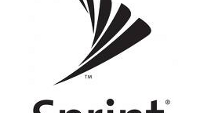 The third largest mobile carrier in the U.S., Sprint, announced its first quarter results on Tuesday. During the three month period that ended in March, Sprint reported operating income of $420 million. That is the carrier's best quarter in over seven years. Adjusted EBITDA (a metric that includes earnings before depreciation, amortization and taxes) hit $1.84 billion, which represents a 22% gain from the 2013 quarter, and is the third consecutive quarter showing such growth at Sprint. The company still reported a net loss of $151 million in the period, an improvement of 77% over last year's numbers.
Leading the way for Sprint is its Framily plan, which now counts more than 3 million subscribers. With Framily, ten unrelated people can sign up for a plan that costs $55 a month for unlimited talk, text and 1GB of data. For each person that signs up to the plan, $5 is taken off the basic rate, with a maximum discount of $30. In other words, assuming the maximum discount, the best-case scenario has Sprint customers paying $25 a month for unlimited talk, text and that 1GB of data. Add an additional $20 per month, and you will have unlimited data, plus the opportunity to trade in your phone once a year.
Sprint has 54 million subscribers with the number of gross postpaid users rising 16% from last year. But overall, the carrier lost 231,000 postpaid customers during the three months due to higher churn numbers. This was expected by Sprint, as some of its customers were affected by network disruptions caused by Sprint's build out of its pipeline. The company also lost 364,000 pre-paid customers in the quarter, due to changes in the government's Lifeline program. Smartphones represented 84% of device sales in the quarter.
Sprint's LTE signal now reaches 225 million people and is expected to reach 250 million by the middle of the year. Also around that time period, Sprint will have completed the replacement of its 3G network and the rolling out of HD Voice to almost its entire footprint. The tri-band LTE service Sprint Spark is launching today in six more markets including Orlando, Florida and Oakland, California. 24 markets now offer Sprint Spark, which allows for faster data speeds (as fast as 60Mbps now and three times that figure by late next year) and better service indoors. Sprint hopes to deploy Sprint Spark in the top 100 markets, over the next three years.
source: Sprint