Sprint's Dan Hesse teases "great story around 4G" this fall
23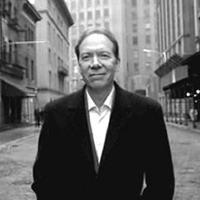 Sprint's chief executive Dan Hesse has been one of the most outspoken opponents of the AT&T-Mobile deal, citing the threat of a monopoly and higher prices, but at the same time the deal promises nearly ubiquitous future
4G coverage
for the nation. And Sprint, which is the front-runner of 4G in the States along with MetroPCS, has been silent on the high-speed data front for nearly the whole of 2011, but that's about to change this fall:
"We're going to come out with a great story this fall around 4G, and it'll all become clear,"
Hesse teased in an interview for Engadget. The CEO gave no details about particular markets where 4G might launch, but the upcoming roll-out has reportedly added to Sprint's VP of Product Development Fared Adib optimism.
Currently, the carrier is the only one offering truly unlimited 4G data as other major carriers have transitioned to tiered pricing for their service. With the powerful dual-core
Motorola PHOTON 4G coming July 31st
, an expansion of the carrier's coverage would be more than welcome, but could we see more than just expanded WiMAX coverage from Sprint? Feel free to share your thoughts in the comments below.