Sprint will not charge for FaceTime over cellular
31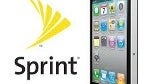 Sprint will not charge for FaceTime over Cellular
– this is what a company spokeswoman confirmed for
The Wall Street Journal
.
"We are committed to our unlimited data and that means not charging for data consumption based on the application,"
the carrier representative stated. All of that makes sense:
Sprint is relying on its truly unlimited data plans
to attract new subscribers, and its data offerings will remain unlimited even if
the next iPhone offers 4G LTE connectivity
. Therefore, imposing a fee for using FaceTime over its cellular network just because it is relatively data-intensive would be against the company's principles.
Verizon, on the other hand, has yet to come up with a comment on speculations that it might charge for FaceTime over 3G or 4G connection. Thankfully, the chances of that happening are not that high since tests have shown that iOS 6 on a Verizon iPad does not restrict FaceTime usage. Of course, the carrier might change its mind at a later time, should it decide that the popular video-calling app would put too big of a strain on its cellular network.