Sprint to use its 800MHz iDEN spectrum for LTE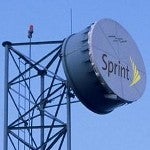 Sprint operations president Steve Elfman told
Fierce Wireless
that the carrier will be
reallocating its 800MHz spectrum
, which it currently uses for its iDEN standard and PTT service, for 4G LTE use. By the end of this year, Sprint is expecting to cover 123 million potential customers with its LTE signal and that figure should double in 2013. Elfman says that Sprint has received its 3GPP certification for Band Class 26 to use its 800 MHz spectrum for LTE. FCC documentation by two upcoming LTE enabled Sprint handsets, the
Samsung GALAXY Nexus
and the
HTC EVO 4G LTE
both mentioned that they would be using LTE Band 26.
to move its iDEN service to another spectrum block
. The number of its customers using a PTT device has dropped from a peak of 20 million to the current 6 million and the carrier is planning on moving the remaining iDEN users to spectrum currently used by its CDMA service. In making the reallocation, Sprint will be reducing the number of iDEN cell sites by 33% to 19,600. The reallocation is expected to be finished by 2014, according to the nation's third largest carrier.
Before Sprint can start using the 800MHz spectrum for LTE, it
will still have to get approval from the FCC
according to the carrier's senior vice president of networks, Bob Azzi. Azzi says the process has started and should move along smoothly.
source:
FierceWireless