Sprint to integrate Clearwire's spectrum and take it national
14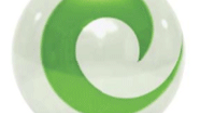 Thanks to a pair of recently closed acquisitions, Sprint will be able to take Clearwire's 2.5 GHz spectrum for TD-LTE nationwide. Now
78% owned by Japan's SoftBank after that deal closed
, Sprint all of a sudden has gone from pauper to Prince with access to the money it needs to take Clearwire's spectrum coast to coast. And for that happen, Sprint had to close its purchase of the rest of the network wholesaler that it didn't already own.
Steve Elfman, president of network operations at Sprint, spoke during the company's conference call after reporting second quarter earnings on Tuesday. Elfman says that the company will add Clearwire's 2.5 GHz spectrum on all of its
38,000 Network Vision cell sites
and will add it to even more cell sites when it rolls out the spectrum nationally. Currently, Clearwire has 100MHz of spectrum in the top 100 markets.
While originally Sprint planned on using Clearwire's spectrum on 5000 cell sites as an LTE flavored Hot Spot to offload network traffic in urban markets. But the additional $5 billion in capital it received from SoftBank as part of the acquisition allowed the nation's third largest carrier the luxury of making the change. Now, Sprint will integrate Clearwire's spectrum with it's own capacity.
It is not known how many Clearwire sites will be up and running on Sprint's cell sites by the end of the year. Elfman says, "
We'll have several thousand sites up this year because of the work that Clearwire was doing before us
." The whole process of integrating Clearwire's spectrum should be completed by the end of 2014. The deployment means that Sprint will be adding antennas to its sites which will result in
faster bottom-line speeds
for customers.
source:
FierceWireless
Recommended Stories