Sprint taking the "unlimited" out of unlimited 4G mobile broadband plans
56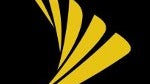 Sooner or later this day was going to come as
Sprint has announced that they are putting an end to the all you can download buffet for all 4G mobile broadband devices
such as tablets and mobile hotspots; smartphones however are still unlimited.
Sprint is the last remaining of the four main carriers to offer truly unlimited 4G
data with no caps or speed throttling. Their mobile hotspots such as the Overdrive have been available on a monthly plan that included unlimited 4G data courtesy of Sprint's WiMax network while a 5GB cap would be in place when in 3G areas.
It was only a couple of weeks ago that
Sprint also took away unlimited data when using your smartphone to tether
. This all comes after Sprint CTO Stephen Bye labeled unlimited data as a "
differentiator
" last month. Even though Sprint's smartphones still will not be capped, this must be asked. How much longer until it is?
In addition to tablets and mobile hotspots, affected devices include netbooks and laptops with built-in WiMax support and USB connection cards. Sprint is making this
change effective in November
but dates will vary depending on the billing cycle. Once that change happens there will be three different plans to choose from; a
3GB, 5GB and a 10GB option
. Instead of speed throttling Sprint is going the way of charging overages as every extra MB of data will cost $.05.
Unfortunately
Sprint will not be grandfathering anybody into this plan
. Once the change goes live everybody will be affected. It really only was a matter of time until this happened. What do all of you think of Sprint putting an end to unlimited 4G mobile broadband?
source:
BGR

Recommended Stories