Sprint sheds light on spotty LTE coverage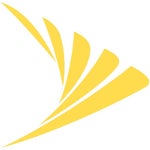 Bob Azzi, who is the senior vice president of Networks at Sprint, commented on the matter and said that the carried wasn't planning to wait until all cell sites were covered. Instead, these markets were chosen for initial rollout since Sprint determined that the footprint was sufficient for enough people to find it in enough places.

"We focus on street-level coverage,"

Azzi said, although LTE should be available indoors as well.
So it is possible that Sprint was mostly trying to make headlines with the launch of its LTE network instead of waiting until a decent percentage of the users in those 15 markets were blanketed by it. Until those gaps to be covered so that the carrier's LTE coverage matches that of its 3G network, we'll have to brace ourselves with patience. Yet it is said that by the time Sprint expands its LTE network, too many of its subscribers could have already switched to a competing carrier. Besides,
Sprint might not have enough spectrum
at its disposal to guarantee that its LTE network matches the quality of those by Verizon and AT&T.
Verizon offers LTE service in 304 markets across the country and is aiming to reach the 400 mark by the time 2012 is out. AT&T's LTE network currently covers 47 markets. T-Mobile is still relying on HSPA+ for high-speed mobile internet access, but is planning on switching to LTE at some point next year.