Sprint says it will fix connectivity issues for its iPhone users who updated to iOS 9.3 (UPDATE)
14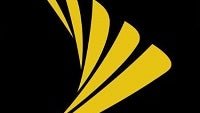 UPDATE:
Sprint reached out to us today to tell us that they have resolved the issue. All iPhones connected to the carrier's LTE network are now up and running as they should be. Sprint says that it apologizes to its customers who were affected by the issue.
Some Sprint subscribers sporting an Apple iPhone found themselves with a connectivity issue following the update to iOS 9.3. The problem is apparently preventing Sprint branded iPhones from connecting to certain Sprint LTE bands. Some used Twitter to tweet out their predicament. Others posted on Reddit that they have been stuck with a 3G connection since the update.
This seems like a carrier issue unlike another recent problem that started with the iOS 9.3 update. That problem caused several apps like Safari, Messages, Mail and Notes to freeze, hang or crash when a link was pressed while inside the app.
Apple started sending out an update today to iOS 9.3.1
which should resolve the issue.
As for the connectivity issue affecting Sprint users, this is a problem that the carrier will have to fix. In a free text message to its iPhone users, Sprint wrote, "Your iPhone may be having data connection issues w/ the recent software update. We're working quickly to fix. We apologize for the inconvenience."
Several Sprint customers have tried resetting their phone, which failed to solve the issue. One even swapped to a new device without solving the problem. We'd imagine that this is a high priority issue for Sprint. The mobile operator is currently running a promotion that gives new subscribers a 30-day money back guarantee. This is obviously bad timing for the nation's fourth largest carrier.

Sprint's iPhone totin' subscribers have suffered LTE connectivity issues since the update to iOS 9.3
source:
@bUCCY500
,
Reddit
via
AppleInsider