Sprint quietly discontinues its Galaxy Forever leasing plan for Samsung smartphones
70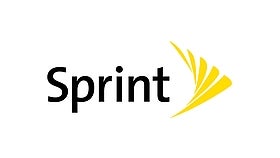 A few months ago, Sprint announced 'Galaxy Forever', a yearly update program that allowed subscribers to update to a newer Samsung Galaxy smartphone once every 12 months at no additional cost. According to a new report from Fierce Wireless, however, it looks like Sprint may have quietly discontinued its Galaxy Forever program.
The plan
debuted back in March
with the
Samsung Galaxy S7 edge
and the standard Galaxy S7, which are now likely to remain the single two phones to ever be included in the leasing program. Note that this shouldn't be considered as an indication of the commercial performance of the S7 series; the current-generation Samsung flagship phones were the main drivers behind
2-year-high profits for the manufacturer
during the second quarter of the year.
At the moment, it's unknown what prompted Sprint to slash its Galaxy Forever program. The company's iPhone Forever plan is still alive and kicking. This could indicate that while Apple's iPhone series has a more devoted user base, while Android fans usually don't appreciate being tied up to a single smartphone manufacturer.
It's also interesting to note that Sprint is no longer offering any leasing option for the Galaxy S7 Edge, although the standard Galaxy S7 is still offered through an equipment installment plan. Furthermore, Sprint continues to be onboard the Galaxy S7 BOGO bandwagon, just like every other major carrier in the US.
What do you guys think, is anyone sad to see Sprint discontinuing its Galaxy Forever program?