Sprint not likely to offer Windows Phone 8 model at launch
27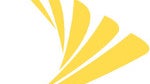 Sprint customers with an eye on Windows Phone 8 should either shut that eye, or look for a new carrier if they want to participate in the launch of the Apollo program. More on that in a second. Meanwhile, Sprint VP David Owens said today that the nation's third largest carrier has 90% of its 2012-2013 lineup set and is waiting for
Motorola to finalize its offerings
. While Motorola was partial to Verizon before its acquisition by Google, the latter was close to Sprint which is why the carrier will leave room to see what Motorola has up its sleeve for the coming year. The
Motorola PHOTON 4G
was a nice surprise for Sprint as the phone rang up some good numbers for the mobile operator and a version with a side sliding QWERTY
is expected to launch shortly.
"We think Windows Phone 8 is a solid product that they are bringing to market. We're interested in watching it unfold over the course of the next year. And we won't be watching from the sidelines. We'll be participating. We may not lead it, but we'll participate."-David Owens, Sprint VP
With the last Windows Phone model picked up by Sprint, the
HTC Arrive
, being
one of the most returned products
in the history of the company,
Sprint isn't exactly enamored with the platform right now
. Still, Owens says that the carrier has higher expectations for Windows Phone 8 than it did for Windows Phone 7. While it says it will offer a token Windows Phone 8 model down the road for its customers, Sprint is not planning on offering a device powered by the next version of Microsoft's mobile OS immediately at launch. A lot of Sprint's focus is going to be on the new iteration of the Apple iPhone when it launches as early as next month.
Sprint has made a big money bet on Apple's iconic smartphone
which explains the focus on the device.
Sprint's
Farid Adib says that RIM is not done with. Adib pointed out that Olympic Gold Medal sprinter Usain Bolt was talking about BlackBerry to a huge world-wide television audience after setting a new Olympic record in the 100 yard dash. If that sounds familiar, it's probably because we pointed out Mr. Bolt's comments to you last night
.
With all of its time and money spread out among Android, the Apple iPhone and RIM, Sprint does not want to spread itself too thin by offering Windows Phone 8 models without the platform proving itself first.
source:
AllthingsD
,
PhoneScoop
Recommended Stories