Fastest man in the world is a BlackBerry user
53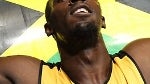 The fastest man in the world is Usain Bolt. The Jamaican speedster just set a
new Olympic record
by running 100 meters in 9.63 seconds. What smartphone would someone like Bolt have? It probably isn't the model you would expect. After all, this is a guy who consumed some McDonald's just before setting a Olympic record.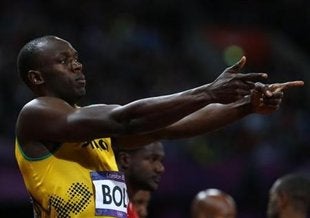 Bolting to an Olympic record
Once the race was over and Bolt was being interviewed on television, he was asked how he was going to let himself celebrate his new Olympic record before the 200 meter race was to start. Bold said that he had to
thank a few people on BBM
before resting up for the 200 meter race.
So there it is. The fastest man in the world uses a BlackBerry handset. If RIM is on the ball, they already have made a note to give Mr. Bolt one of the first BlackBerry 10 handsets when it rolls off the line. The fastest man in the world has just promoted your brand after setting a new Olympic record. You can't pay enough for that kind of exposure.
source:
YouTube
via
Crackberry
Recommended Stories