Sprint may give way to T-Mobile brand if merger goes through, break-up fee possibly much higher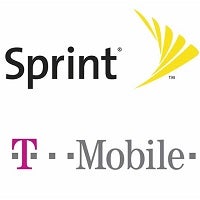 As the wireless industry ponders what life might look like if Sprint and its parent, SoftBank, are able
to acquire T-Mobile USA
in a $32 billion deal, reports are surfacing stating that the agreement between the two companies has a bit more at stake than originally thought.
First, the break-up fee, originally reported by The Wall Street Journal as being $1 billion, may actually be $2 billion. While that is not as big a check that AT&T had to write
when it unsuccessfully tried
to buy T-Mobile, it is quite a bit bigger than some thought, given reports that SoftBank's Masayoshi Son did not want to throw away money in such an endeavor.
Assuming that this merger were to take place, what might the new company be called? There has not been a whole lot of conjecture on this front, but the prevailing thinking at the moment is indicating that T-Mobile would be the surviving brand for the new company, and John Legere along with his whole management team would be in charge.
That last part is something that has been rumored as a given, considering that Legere has turned T-Mobile into the fastest growing carrier on the block in less than two years, and has forecast continued industry leading subscriber growth for the rest of the 2014.
All this is for naught right now, as there has not been any official announcement from any of the interested companies, though the remarks by the principle players involved clearly indicate that the discussions at least took place.
via:
FierceWireless