Sprint losses mount, carrier sold 1.5 million iPhones this quarter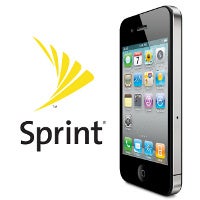 Sprint, the US third-biggest wireless carrier, posted a nearly two times bigger loss despite growing overall revenue in the first quarter of 2012. The carrier was dragged down by huge expenses over its developing 4G LTE network and by iPhone subsidies.
Sprint's loss amounted to $863 million
, or 29 cents per share, worse than losses of $439 million in the same period last year. Wireless service revenues grew to $7.2 billion in Q1 2012, a 7% growth on the year. Sprint's losses are partly due to $543 million deprecation resulting after the closure of Nextel, but were offset by a benefit from shutting down partnership with Lightsquared.
Overall, Sprint customers grew by 1.1 million new subscribers conributing to the user base reaching a
record 56 million
.
The carrier
sold 1.5 million iPhones
in the first three months of the year, slightly lower than the 1.8 million iPhones sold during the Holiday Q4 2011, but still relatively strong. The iPhone sales numbers still lagged behind those of the big two - AT&T and Verizon. AT&T sold 4.3 million iPhones in Q1, while Verizon sold
3.2
million.
Together, the three big US carriers offering Apple's iPhone combined for 9 million iPhones sold, just about a quarter of all the iPhones Apple sells across the world.