Sprint appeals to Android developers, wants to be their carrier of choice
29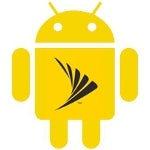 It has been a few days since AT&T announced
its plans to acquire T-Mobile
. After the news broke, countless analysis were published, and the general agreement is that this deal, if approved by the FCC, will signal a profound change in the wireless industry in the States. Some of the points made in these analysis are that AT&T will be the largest US carrier by some distance (with all the possible consequences from this fact), and that there would be a vacuum because T-Mobile offers something unique - affordable data plans and plenty of Android phones.
Seems like many of these claims ring true in the Sprint executives' ears, and senior officials at the third-largest US carrier used the
CTIA 2011's stage
to make an appeal to the Android developers. The
Google Nexus S 4G
(our hands-on is
here
) is the first of the so-called "developer phones" to be released by the carrier, and Kevin Cordes, general manager of device product management for Sprint, says the company hopes it will be able to attract Android devs:
"Yes, we want to be able to attract developers just like T-Mobile has. You'll see Sprint definitely evaluate these opportunities and continue to be interested [in developer phones]."
Sprint
doesn't seem too happy
with the possible AT&T - T-Mobile merger, and is indeed making all the right noises to Android developers. Can we expect a flood of Sprint-branded Android phones in the near future?
source:
PCMag