Sprint announces new plan that will save you 50% on your AT&T, Verizon, or T-Mobile bill
27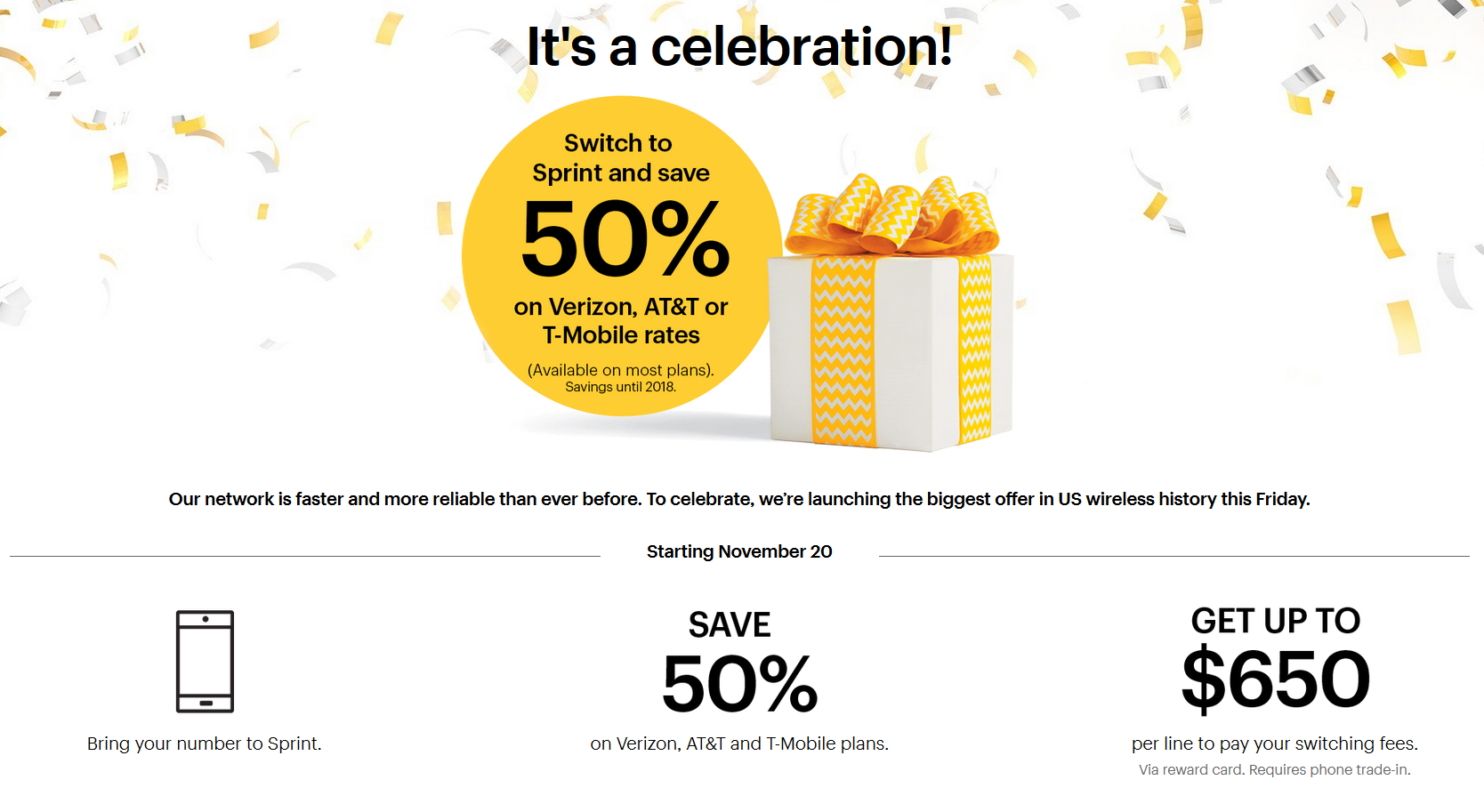 Sprint announces a new plan that cuts your T-Mobile, Verizon or AT&T bill in half
Yesterday, we told that you that
Sprint had teased a huge announcement for today
, one that "
the other carriers are not going to like
." The announcement has been made, and we're not sure how mad the other carriers are going to be. Sprint has introduced a new plan that will save T-Mobile, Verizon and AT&T customers 50% of their current bill if they switch to Sprint.
There are some caveats. Not every Verizon, T-Mobile or AT&T plan is covered by the promotion, and the 50% rate is good through 2018. That means that you might be looking for a new carrier again in just a few years. If your current plan qualifies, and you don't mind seeing your bill rise in price in 2018, you might want to consider making the switch if you are satisfied with the Sprint network.
To sign up, all you need to do is bring your current Verizon, T-Mobile or AT&T bill to a Sprint location. Each line you switch will also be eligible for up to $650 to cover your ETF, but you will have to trade-in your current phone to receive this gift card. We suggest reading the fine print. It takes up about one-thir
The new plan starts on November 20th.
Sprint's previous 50% plan expired this past March
, and didn't include T-Mobile.
source:
Sprint