Sprint and Windows Phone 7 get their partnership going
10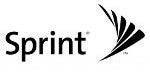 As we told you
a few months ago, Sprint's 10th annual Open Developer Conference is taking place between 26th and 28th of October in Santa Clara, California. The most interesting news is that Michael S. Scherotter of Microsoft Corporation is scheduled to take the platform twice. First, he will take the stage between 1:45-2:45 PM to outline the general overview of their new Windows Phone 7 OS. The second presentation will try to explain all the possibilities that developers have with Windows Phone 7.
All in all, it seems to us that Sprint and Microsoft are looking forward to some future projects, probably beginning with the upcoming
HTC 7 Pro
, expected early next year. It's all for the future, but the third-largest US carrier is putting a lot of faith in the new Windows Phone 7 OS so that if your carrier is Sprint and you are very keen on the new Windows Phone 7 devices, then this may be a match made in heaven.
What is your opinion on that? Anyone jealous that your carrier doesn't have the same close relations with Microsoft's new OS? Excited, Sprint supporters?
source:
Microsoft Corporation