Sprint and T-Mobile to get Apple iPhone 5 says report
45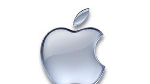 While rumors about the Apple iPhone 5 continue to swirl, Piper Jaffray analyst Chris Larsen that the most "noteworthy" change coming for the Apple iPhone 5 is the addition of
T-Mobile and Sprint
as carriers in the U.S. that will be offering the handset. Larsen told clients that it would only make sense, since Apple's current handset contains chips allowing it to work on both AT&T's GSM network and Verizon's CDMA pipelines, that the company include all the bands necessary to make the phone work for Sprint's CDMA network and T-Mobile's GSM network.
This information dovetails perfectly with a report from Jeffries and Co. analyst Peter Misek back in May, that said that an Apple iPhone 4S would be introduced this September with only minor changes to the current model, and would be offered by Sprint and T-Mobile along with AT&T and Verizon. Another analyst, Citadel's Shing Yin, said last week that by the end of the year, Sprint will be selling the Apple iPhone. Larsen says that Sprint would be
the big winner
if this pans out, because T-Mobile customers would have had access to the iPhone due to the carrier's pending merger with AT&T.
According to ChipHazard, the latest iteration of the Apple iPhone is currently being field tested on AT&T's network for
signal reception
and
connectivity
. The information came from a source inside AT&T and once the prototype passes the tests, it will be given to the contract manufacturers to start production of the phone. ArtoftheiPhone says that pre-production models are given to the networks to test two weeks before launch. Verizon was given the Apple iPhone 4 two weeks before Big Red rolled out the unit. Employees were given a 12 number pin that had to be
punched into the prototype every 12 hours
or else the phone would shut down.
If there is one common element running through these reports, it is an
August/September introduction
of the next Apple iPhone. Whether or not the next version of the phone will run on 2, 3 or 4 major U.S. carriers and has a major re-design or just small cosmetic changes, we should know definitively in the next 8 to 10 weeks. As usual in the months before the introduction of the latest handset from Apple, the rumor mill is running non-stop.
source:
CNET
via
PCMag