Sprint and Clearwire close to extending their contract for another 3-5 years
11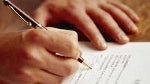 According to
Bloomberg
,
Sprint
and
Clearwire
are close to extending their current contract for another 3 to 5 years. The current pact expires in 2012. Clearwire says it needs $600 million to finish building out a 4G LTE network, but Sprint says that its partner will not get any money from them. Still, Sprint can help the network operator get financing for the project; banks might be more willing to lend, or investors might be more willing to snap up bonds if a contract extension with Sprint gives Clearwire a visible source of revenue in the future. The wholesale networker has already turned to Verizon and AT&T with its hat in hand, seeking money.
A contract extension with Sprint could allow the latter to pay a lower price for access to Clearwire's network. Credit Suisse analyst Jonathan Chaplin says that currently, the carrier plays Clearwire about $10 per GB of data. He believes that a new contract would enable Sprint to pay
$6-$10 per GB of data
, most likely in the lower end of that range. Chaplin says that a lower cost long-term contract would obviously help Sprint but could also help Clearwire by allowing the company to get more users on its network.
Sprint is the largest shareholder of Clearwire and is also its largest customer for wholesale services. Despite the connection between the two, Sprint CEO Dan Hesse said earlier this month that his company would stop selling WiMax enabled handsets at the end of 2012 before changing his mind and negotiating the contract extension. WiMax is the name of the 4G service that Clearwire provides and Sprint has said that it
plans on building out its own 4G LTE network
similar to what
Verizon
,
AT&T
and
MetroPCS
are doing. Sprint will be using its own spectrum and some provided to it as part of its
15 year deal that gives the nation's third largest carrier $9 billion
in exchange for giving LightSquared access to its 3G pipeline. In addition, the contract gives LightSquared an option to buy half of Sprint's 4G LTE capacity.
source:
Bloomberg
via
BGR