Sprint adding nine more cities to its LTE footprint
35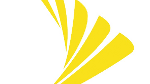 "We're committed to providing improved 3G and 4G LTE as quickly as possible, and keeping our customers informed as to when and where they can experience the new network's superior performance and speed. Our customers depend on their mobile devices as their primary source of communication, business connectivity and entertainment. We're delivering all of that functionality at a very competitive price."-Bob Azzi, senior vice president-Network, Sprint
Nine more cities are set to receive Sprint's 4G LTE signal in the months ahead, according to the carrier who announced this on Tuesday. The new cities include Fort Smith, Ark.; the Oakland, Fremont, Michigan City, McAllen, Edinburg, and Hayward areas of California; Key West, Fla.; Bloomington and La Porte, Ind.; Minneapolis-St. Paul, Minn.; Ardmore, Okla.; Mission, Texas; and Eau Claire, Wis. The nation's third largest carrier has already announced that its LTE signal will be coming to
more than 125 cities
including New York, Miami, Philadelphia and Washington D.C. to name a few.
So far,
32 markets
currently receive Sprint's 4G LTE signal and the carrier noted that during the pre-launch phase, some Sprint subscribers in areas where LTE is coming soon, might start to receive a 4G signal on their device. Once the LTE signal in a city is officially launched, the carrier adds enhancements to improve the signal. Sprint says that eventually its LTE footprint will match its 3G coverage.
Speaking of 3G, Sprint is enhancing its 3G capabilities in some major markets to give customers an improved wireless signal, improved in-building performance and fewer dropped calls. Those areas receiving improvements to 3G signals include Baltimore, Boston, Chicago, Los Angeles, New York and Washington, D.C.
source: Sprint